About West Broadway Dentist – Your Local Dental Clinic
Welcome To West Broadway Dentist
At West Broadway Dentist, you'll find a warm staff that genuinely cares about your dental health. From our front desk staff to our experienced dentists, everyone in the office works together closely as a team to develop a treatment plan that will meet your needs. We don't just focus on the notes in your file — we strive to form strong relationships with our patients, so you'll always feel comfortable and welcome when you enter our office.
Our professional team offers routine preventative dental care, general dentistry services, restorative treatments, and cosmetic dentistry. We want you to enjoy taking care of your smile. Our focus is on maintaining the health and appearance of your mouth, so you can enjoy beautiful teeth and a comfortable bite.
You'll feel at home in our clean and cozy office space. Settle in and enjoy the peaceful artwork, or grab a magazine and unwind as you wait for your appointment. We provide our patients with a genuine experience from one caring human being to another, where you'll always feel like an individual and receive a highly personalized treatment plan.
Your Friendly Neighbour in West Broadway
West Broadway Dentist is conveniently situated in the vibrant Kitsilano neighbourhood, which is a popular hub for some of the best dining and shopping in Vancouver. You can stop at Bed Bath & Beyond, grab a lunch at Little Sheep Mongolian Hot Pot, and pick up a few essentials at Shoppers Drug Mart, all within a few steps of our doors. This is a hub for local health care services as well, with several physicians' and specialists' offices along the same street, and Vancouver General Hospital less than five minutes away.
Our central location makes it easy for patients to drop in before work, at the end of the day, or on a lunch hour. We offer flexible scheduling with this in mind. If you don't have time to complete a lengthy treatment in one visit, we can break it up into several shorter sessions for you. Just let our helpful front desk staff know what you need. We're happy to work with you.
Why Choose West Broadway Dentist
We know that you have your choice of dentists in the Vancouver area, and we're thrilled that you're considering West Broadway Dentist for your care. We believe there are several key things that set us apart and allow us to provide you with great service. At our office, you'll get:
When you come to West Broadway Dentist, you're greeted as a friend and cared for like family. Welcome to a new type of dental experience.
We confirm appointments by either email, text or phone call – whichever you prefer.
West Broadway Dentist has been a staple in the Vancouver area for many years. The office was originally run by Dr. Chris Hacker, who continued to practice with us until April 2017. Though Dr. Hacker has since moved on to serve as Director of Professional Practice and Deputy Registrar for the College of Dental Surgeons of BC, we here at West Broadway Dentist are proud to uphold many of the same values that Dr. Hacker embodied for his loyal patient base. Dr. Hacker built a dental practice focused on relationships, which we continue to maintain.
In 2013, Dr. Kevin Aminzadeh purchased the practice from Dr. Hacker. West Broadway Dentist changed hands again in August 2015, as Dr. Farshad Fereidouni took over as owner and operator. At our practice, you'll find that Dr. Fereidouni and his staff are deeply and personally invested in your comfort and happiness as well as your health. We continue to provide the same level of care and concern that has made this a successful location over the years.
Our office is conveniently located on West Broadway between Burrard and Granville Street, with plenty of parking nearby, including two stalls under our office and street/metered parking in the front of our office. There are plenty of spots for bicycles too!
Please note that the reviews link shown will take you to an independent third-party website not endorsed by or affiliated with our dental practice.
Book An Appointment At West Broadway Dentist
At West Broadway Dentist, we have experienced dentists on staff to address your needs.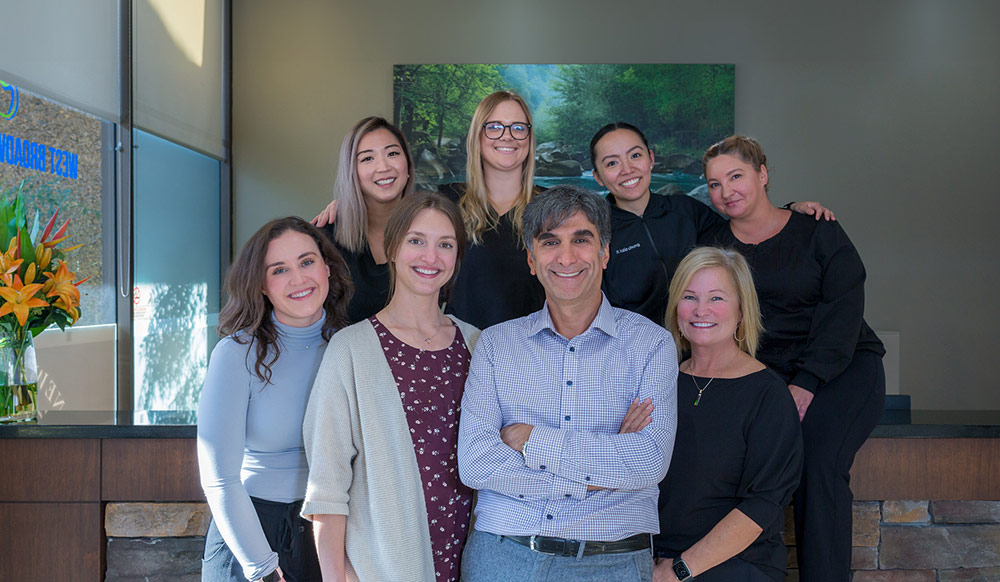 From top left to bottom right: Shirley, Anna, Dr. Katie Chung, Sherricee, Ashley, Jordan, Dr. Fereidouni, and Val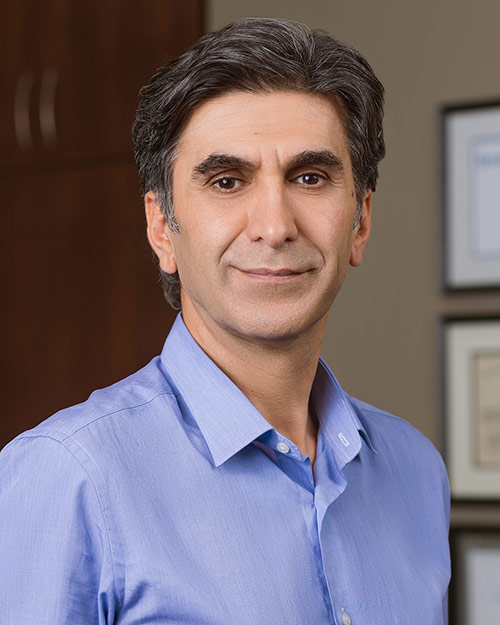 Dr. Farshad Fereidouni
General Dentist
Dr. Fereidouni graduated with a Doctor of Dental Surgery degree in Iran in 1993. When he relocated to Vancouver in 2010, he ranked in the top 4 per cent of the equivalency program administered by the National Dental Examining Board of Canada. He has pursued continuing education in the areas of endodontics, prosthetics, implants, cosmetic dentistry, and Invisalign.
Dr. Fereidouni is a member of the Canadian Dental Association, BC Dental Association and College of Dental Surgeons of BC.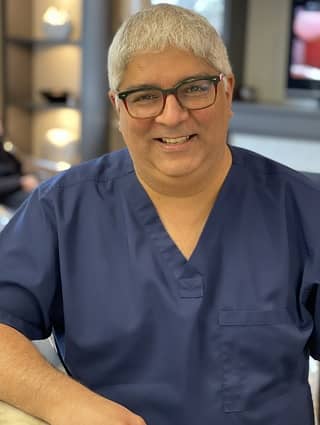 Dr. Kiranpal (Tony) Gill
General Dentist
Dr. Gill has done much to assist in educating the public about dentistry, from being a featured guest on numerous radio and television talk shows to creating and hosting The Dental Show, a radio call-in program in Vancouver. He has been and continues to be an adviser, clinical tester, and consultant for selected dental laboratories and dental materials companies. He is a technical adviser for dental office software.
Dr. Gill has been performing difficult cosmetic and surgical cases since 1996, combining his experience in orthodontics, restorative and cosmetic dentistry, and implantology to create natural smiles. Dr. Gill has worked with 11 different Vancouver and Lower Mainland dental offices last year, performing extractions as well as placing implants, bone grafting, and assisting dentists in learning about new implant and restoration techniques.
Dr. Gill has been working with implants since 1993 and has taken many lectures and hands-on courses on implants, surgery and bone grafting, travelling to the US and to Germany to study with Dr. Paul Weigl at the University of Frankfurt School of Dentistry.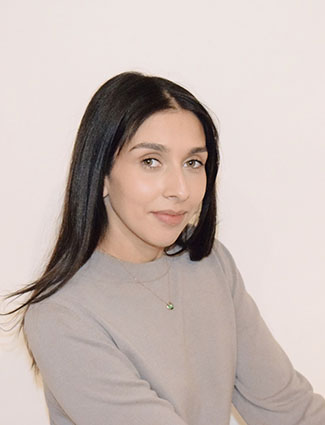 Dr. Stephanie Saran
General Dentist
Dr. Stephanie centers her treatment approach around emulating and protecting the natural beauty and biology of teeth as best as she can. She graduated from UBC with a Bachelor of Science in Pharmacology and Physiology. She then moved to the east coast and obtained her Doctor of Dental Surgery in NYC at NYU's College of Dentistry. She is now happy to be back in her home of Vancouver to serve the community and help patients achieve their optimum dental health.
Dr. Stephanie is a life-long learner who dedicates much of her time outside the clinic to learning the latest research and advancements in dentistry. She is an active member of dental study clubs and travels routinely to many seminars around the world to bring back the latest knowledge in evidence-based biomimetic dentistry to her practice and patients.
Her forever goal is to make dentistry as enjoyable for her patients as it is for her by helping her patients feel calm and in control during their appointments.
Book An Appointment At West Broadway Dentist
West Broadway Dentist is proudly owned by Dr. Farshad Fereidouni and Dr. Amin Shivji.