Digital x-rays
We use digital x-rays instead of traditional dental x-rays.
There are a number of benefits to you. Digital x-rays are safer because they use up to 90% less radiation. This is especially important to patients who need multiple x-rays. Additionally, because the image is sent to a computer and not to film, the results are instant and much clearer–so there's no waiting around for processing. It's also faster and easier to transfer electronic x-ray files between your dental care team when necessary. And of course, no film means no waste for the environment, which is why digital x-rays are a green solution too.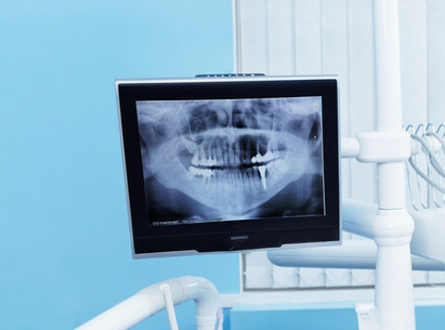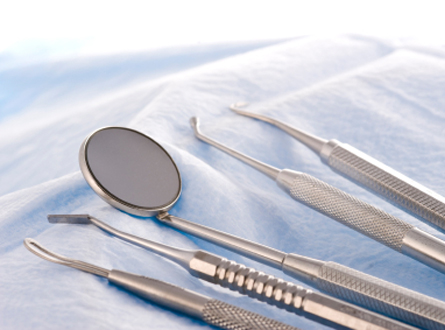 Sterilization
Keeping our clinic safe is our top priority.
One of the ways we meeting this goal is placing all dental instruments through a pressurized steam oven, which sterilizes them completely and keeps them safe. We also use an ultrasonic scrubber, only touch instruments with gloved hands and use disposable teeth cleaning and polishing instruments.
Diagnodent
We use diagnodent, a laser technology to scan your teeth for cavities.
The diagnodent painlessly beams a laser onto your tooth and lets our expert team see if there is any dental decay. The process is fast, safe and extremely effective. Plus, the diagnodent is excellent at detecting very small cavities–which means that we can stop them in their tracks and keep your teeth healthy and strong.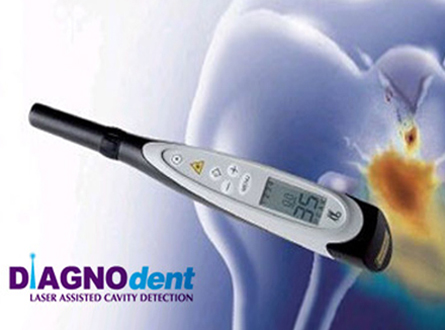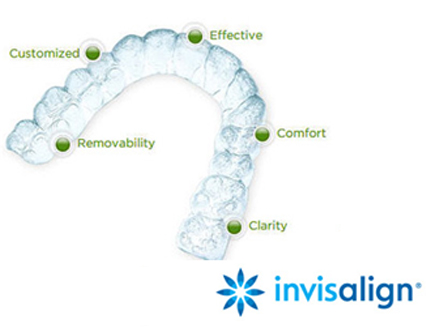 Invisalign
Invisalign is a remarkable teeth-straightening solution.
3D computer modeling is used to create invisible sets of 'aligners', which gradually and comfortably straighten your teeth over time. Invisalign is a perfect alternative to braces–particularly for adults who may be embarrassed at the thought of wearing metal braces like a teenager.
Overall it can take nine to 15 months for your teeth to straighten with Invisalign. The aligners are comfortable and there is no need for frequent trips to the dentist to get them tightened or adjusted.
VELscope
VELscope technology is a fast, effective and reliable way to detect the early signs of oral cancer and other lesions.
The VELscope hand piece shines a light into your mouth, which helps us examine the tissue area for ailments that could be problematic or cause health concerns. It takes only a few minutes and is completely painless–you won't even know it is working.
Contact us to learn more.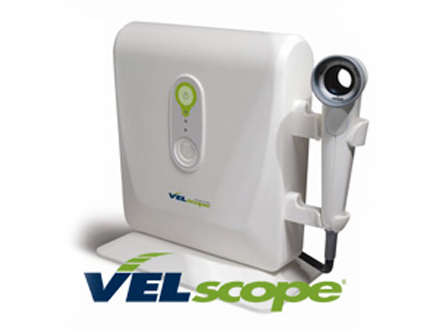 Dental operating microscope
Using a dental operating microscope with powerful magnification (3X to 6X), your dentist is able to dramatically enhance the precision of the work performed on your teeth. The system used at West Broadway Dentist is leading edge,
providing high resolution magnification and excellent communication between the dental team and the patient. Through its digital photography and real-time videography, patients and team members are able to follow the procedures.
Computer-aided design & manufacture of dental crowns
Gone are the days when the design and manufacture of dental crowns implied several visits to your dentist.
At West Broadway Dentist, using the latest technology, we can have your crown ready within an hour. No more visits over a prolonged period of time or a temporary filling to tide you by. Using a tiny camera, our computer program
constructs a three-dimensional image of the tooth to be crowned. Then all the details–the size and shape, the little ridges and indentations–are transmitted to a machine that mills the crown from porcelain, a process that takes as little as 15 minutes, then it's ready to be glued in. It's as simple as that.
To learn more about leading edge dental technology used at West Broadway Dentist, contact us today.
What People Say
"I have no words to express my gratitude for my lovely teeth. My life has changed all because I'm not ashamed to smile anymore! Thank you for being the perfectionist you are. May you bless others with perfect smiles, too!"
— Urszula Kos