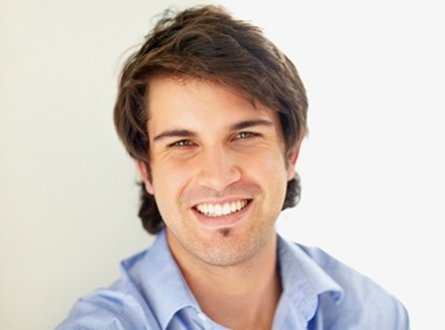 Smile analysis
Your smile is more than just a facial feature.
It's a signature of who you are, how you feel and where you're heading tomorrow. And that's why having a bright, brilliant smile makes you feel great, is essential to maximizing your quality of life and even achieving your full career potential.
While everyone has a unique smile, there are ways that we can analyze your smile and identify key areas where changes could lead to dramatic improvements. We will show you how various procedures will change your appearance–you'll be amazed at how easy and fun it is to see the possible future you. Then we'll build a custom plan that achieves your smile enhancement goals quickly, comfortably and of course beautifully.
Learn more about our smile analysis consultation today.
Invisalign
Your solution for beautifully aligned teeth.
Your smile can unlock doors and create positive opportunities in a ways that nothing else can. A recent Invisalign smile survey, including 100 men and women, asked how important and influential a smile was when connecting to another person. 94% of those surveyed said that a smile was the first thing they noticed and 71% revealed that an attractive smile is essential to making new friends. Clearly this survey confirms that an attractive smile is key to a happier, more successful and more enriched life–one full of confident smiles.
What If Your Smile Isn't Straight and Perfect?
For years people with crooked and misaligned teeth basically had two unpleasant choices. Either choose to wear expensive, uncomfortable and (for some people) embarrassing braces or settle for an imperfect smile (and not living to their full potential). Finally that's all changed thanks to Invisalign.
What is Invisalign?
Invisalign is a remarkable teeth-straightening solution that has already transformed the smiles of over one million amazed, inspired and smiling individuals world-wide.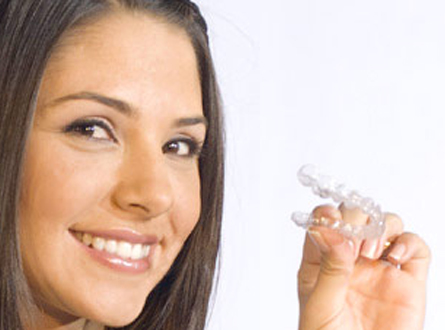 Continue reading
Using a series of custom-created invisible aligners, Invisalign gradually and painlessly straightens your teeth over time. Unlike traditional braces, there's no metal brackets or wires–which means no irritation on your tongue and gums and no cleaning hassles. And because the aligners are virtually invisible, neither you–nor anyone else–will notice that you're wearing them. It's perfect for adults who want to avoid the awkwardness and embarrassment of braces.
Invisalign is Removable
Going out for a big date or special occasion? Taking a family photo? Playing in the big game? No problem. Unlike metal braces, Invisalign is removable. Simple take the tray out as necessary to fit your social, recreational, business or personal schedule. Then just as easily slip the tray back in and continue on your way to straighter teeth.
Invisalign is Quick
Braces can take several years to work and involve regular visits to an orthodontist for tightening. Invisalign, on the other hand, is relatively quick and easy. In fact most procedures take only between six to eight months–compared to three or four years for braces. And the process of customizing your set of aligners is quick, painless and relaxing in our ultra-modern Vancouver dental clinic.
Invisalign Corrects a Range of Embarrassing Dental Problems
Do you suffer from over-crowded teeth? How about widely-spaced teeth? Overbite? Under bite? Invisalign takes care of it all. Simply wear your custom-created aligners as directed by your West Broadway Dentist and you'll be on your way to a brilliant new smile.
Invisalign Also Boosts Oral and Overall Health
A beautiful smile is what you want…but a healthy smile is what you need to ensure that you enjoy years of lasting health and wellness. Fortunately, Invisalign has your oral and overall health covered, too. Your straighter, more aligned teeth will be easier to clean, plus you'll enjoy better gum and periodontal health. And on top of that, you'll benefit from improved chewing, which leads to better nutrition and digestion, enhanced speech and less 'wear and tear' on your teeth, jaw joints and supporting bone. Simply put, Invisalign is good for how you look on the outside and how you feel on the inside.
Learn more about Invisalign today.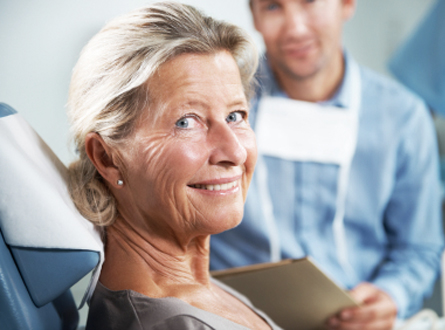 Veneers
Your solution for correcting discolored, chipped or misaligned teeth.
Your smile can unlock doors and create positive opportunities in a ways that nothing else can. Your smile may be perfect but for one or two discolored, chipped or misaligned teeth. This is easy, safe and affordable to correct. Porcelain veneers will give you a radiant, aesthetically pleasing and dazzling smile.
What is a Veneer?
A veneer is a thin layer of material placed over a tooth, either to improve the aesthetics of a tooth or to protect a tooth's surface. Porcelain veneers are extremely durable and their natural looking colour is long-lasting.
How Does it Work?
The procedure is usually done in two or three visits. Using leading edge technology, your West Broadway Dentist will prepare an image of the tooth or teeth requiring a veneer, custom engineer it and bond it to your teeth. It's simple and painless and the results are transformational.
Learn more about veneers today.