Sedation dentistry
Anxious about dental visits? We now offer sedation.
Sedation dentistry refers to the use of pharmacological agents that calm and relax you prior to and during a dental appointment. The pharmacological agents usually belong to a class of drugs called sedatives, which relax and calm you, while maintaining the natural reflexes. We offer two different degrees of sedation at West Broadway Dentist.
Contact us to learn more.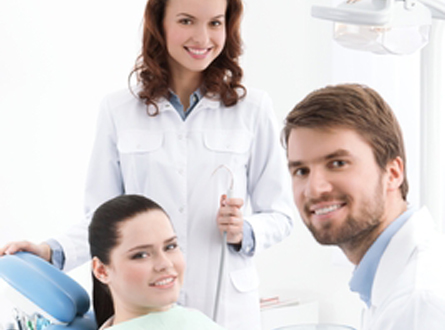 Post dental care
Sometimes, after a visit to the dentist for a procedure, you may have pain, bleeding and swelling.
Proper care after an oral procedure will help your mouth heal quickly and cleanly. The following are some tips on what to expect and what to do.
Pain
Once the anesthetic (freezing) wears off, feeling some pain is normal. You might have the most pain in the first 24 to 48 hours. Your West Broadway Dentist may prescribe medication or suggest you take over-the-counter pain-killers. Take the medication exactly as your dentist or oral surgeon and pharmacist have instructed.
It is important to rest. If you are up and about, you may feel more discomfort. Call your West Broadway Dentist if the pain does not get any better within 48 hours or at any time if you think there is a problem.
Bleeding
You may bleed for the first hour or two after a surgical procedure. The area may continue to ooze for up to 24 hours. Blood and saliva mix together in your mouth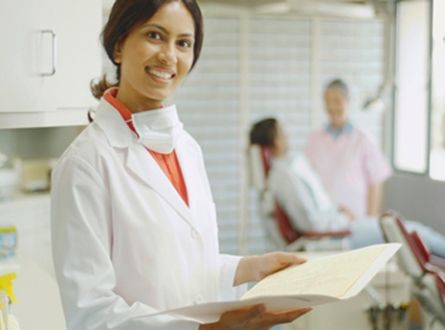 and this can make it look like you are bleeding more than you really are. If your West Broadway Dentist has placed gauze in your mouth, leave it in place and apply pressure on the pad. Avoid hot liquids like tea and coffee and avoid alcohol and tobacco. After four hours, if you cannot control the bleeding by pressing firmly on the area with a gauze pad, call your West Broadway Dentist.
Continue reading
Swelling
Your face may swell in the first 24 hours after a surgical procedure. The swelling may last up to five days. Once the swelling starts to go down, your face may bruise. The bruising could last for up to ten days. On the first day after the procedure use a cold compress on the swollen area. You can make a cold compress by wrapping ice cubes in a towel or you can use a bag of frozen vegetables. Keep the cold compress there for ten minutes. Take it off for ten minutes, then put it back on for another ten minutes. On the second day after a procedure, use something warm on the swollen area. You can make a warm compress by wrapping a hot water bottle or a heating pad in a towel. The warmth will increase blood flow or circulation and bring down the swelling. Do not use anything hot enough to burn your skin. Call your West Broadway Dentist or oral surgeon if the swelling continues to get worse 48 hours after surgery, or if the swelling does not go down within seven days after surgery.
Your Jaw Is Sore
After surgery, your jaw muscles may be sore and it may be hard to open your mouth for up to seven days. Your jaw muscles may have become stiff and sore from holding your mouth open during surgery. You can massage your muscles gently with a warm, moist face cloth. Eat foods that are easy to chew such as eggs, pasta and bananas. Have drinks like milkshakes, milk and juices. If, after seven days, your jaw muscles are still tender or your mouth is still hard to open, call your West Broadway Dentist.
Warning Signs
If you have any of the following problems after an oral procedure, call your West Broadway Dentist right away:
You are bleeding a lot and it has been four hours, or longer, since your procedure
You feel nauseous or you are throwing up
You have a fever
You have pain that does not get any better, and it has been one full day or longer since your procedure
Your swelling is still getting worse, and it has been two days or longer since your procedure.
Contact us for help.
If you have a dental emergency, please call 604 731 5576 to get in touch with the emergency on-call dentist.
Client consent form
On your first visit to West Broadway Dentist we'll ask you to fill out the following form. You may wish to get a head start by completing it before your first consultation.
Download Client Consent Form
NOTE: This form may not appear editable if opened in your web browser. Please follow these instructions:
Download the editable PDF form and save it to your personal computer
Complete form
Save again to your personal computer
Click the "Submit" at bottom of form. Follow instructions to send form via email.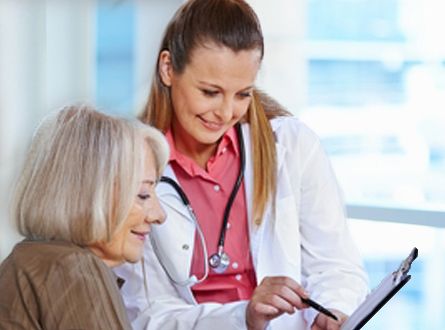 Payment options
Dental care is an investment in your health and well-being.
To help alleviate any financial stress, we're happy to provide you with an estimate in advance of any treatment. This way there won't be any unwanted or unexpected billing surprises and you can budget for your treatment.
We Offer Direct Billing To Your Insurance
We will work with you and your insurance company to ensure that you get the greatest possible benefit from your plan. At the end of each consultation, we are happy to attempt to direct bill your insurance to reduce the upfront costs to you.
Note: It is important that you notify us of any changes in your plan or your address. Your insurance policy is a contract between you, your employer and the insurance company. Many insurance companies will not provide us with information directly.
Methods of Payment
For your convenience we accept cash, debit card, VISA, MasterCard and personal cheques. Payment for your treatment is due in full after each consultation.